Tips to prepare your home for winter
Winter can be a wonderful time of year; you just need to be prepared. Officially starting just a few days before Christmas, winter is the perfect time to curl up at home in front of the fireplace. Here are our top tips to help you prepare your home for the harsher weather.
Be practical
Before you focus on fun winter activities, it's wise to prioritise important home maintenance. This could save you a lot of expense. So, take a look at when your boiler was last serviced and bleed your radiators. Have a quick examination of your roof tiles; use binoculars to save you from traversing the slippery slopes of your roof! Check that your guttering is not flooded with autumnal leaves, which could block the water and cause a big gutter-shattering freeze. To prevent any more potential floods, check your pipe insulation. Rid the doorways of any chills using draft excluders, and make sure that your home's insulation is up to scratch.
Your outdoor space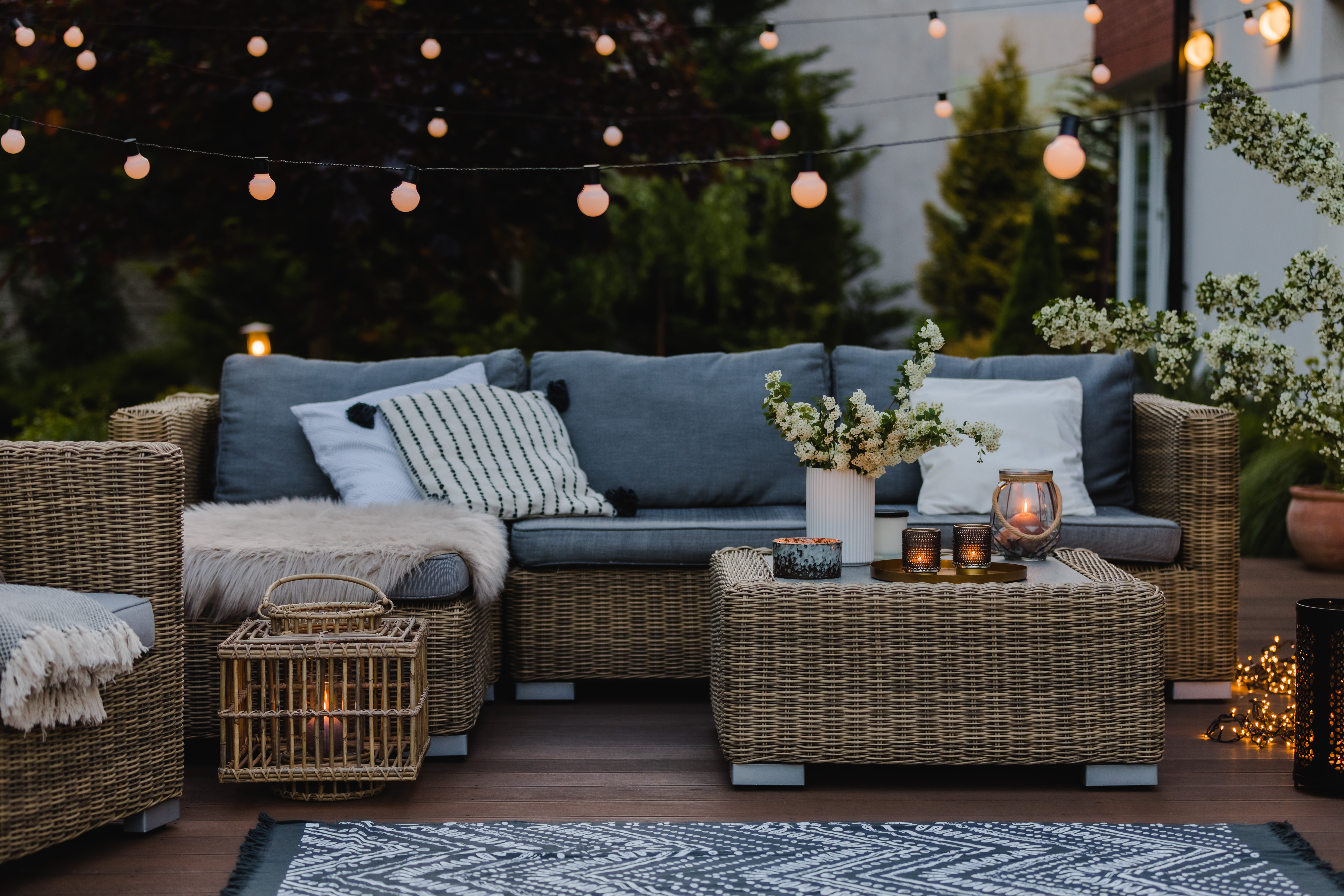 Your outdoor space is just as important as any other room, and a little maintenance can go a long way early into the season. So, when you are done trimming trees and gathering leaves and the log store is stocked, make your outdoor space magical. You can achieve this by adding candles, creating some warmth with an outdoor heater, or building some shelter so you can enjoy the crackling of a real flame fire pit, even if it rains. Inspiring choices of winter plants, flowers, garden ornaments, lighting, and furniture will help create your outdoor haven.
Entering your cosy home after spending time outdoors is one of the joys of winter. So, make the most of these places with warm colours, cushions, rugs, or a simple pile of logs. Swap your brightly coloured summer accessories for muted tones and embrace a relaxing and snug theme. Whether you achieve this in your bedrooms, sitting room, a reading nook, or a place for the little ones to play, make your home feel loved, and it will love you back. A few extra layers on your bed will also help you sleep well and save on energy bills.
When you have created a snug feeling in your home, checked that everything is in working order, and perfected your outdoor space, add some finishing touches. Bringing a bit of the outdoors into your home is always a good place to start. Or go for it by creating an outdoor-themed oasis in your most brightly lit room. It is perfect if you have a glass roof or conservatory, but they are not essential. Cultivate a wall of plants to head height in ceramic pots. This will add light and vibrancy to your home, making it a beautiful place to sit in the sunlight on a cold winter's day.
Are you looking for your perfect home? Contact your local Guild Member today for expert advice.

How Much is Your Property Worth?
Request an expert valuation of your property from Jon Mellor.
Request Valuation